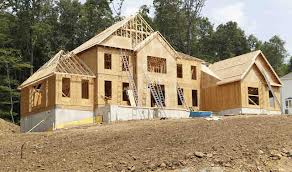 As our economy struggles to rebound, the construction industry remains a vital sector in Florida. New construction technologies and methodologies continue to emerge. Because the laws and regulations governing construction are unique and complex, it is prudent to have an experienced construction attorney to help guide you through the myriad of challenges and protect your legal rights.
The Ball Law Center represents homeowners, property owners, contractors, subcontractors, suppliers and other construction industry professionals regarding residential and commercial construction issues. Whether you are a homeowner dealing with problems related to the building or remodeling of a house, or a contractor attempting to obtain payment for labor, services and materials furnished on a commercial project, the Ball Law Center is able to assist you.
Attorney Lance Ball is experienced in negotiating, mediating, arbitrating and litigating a broad array of construction law matters, including:
Construction Contracts and Building Agreements
Subcontracts
Contract review and preparation
Notice of Commencement
Notice to Owner
Claim of Lien
Construction lien foreclosure and defense
Owner Interference
Change orders
Construction defect and deficiency claims
Substandard workmanship
Incomplete construction
Abandonment
Delay claims
Warranty claims
Water intrusion
Mold and mildew
Payment disputes
If you are in need of legal assistance concerning a construction law or litigation matter, please contact Attorney Lance Ball today at (941) 740-2255 to schedule a confidential consultation, and become more knowledgeable about your legal rights and available options.