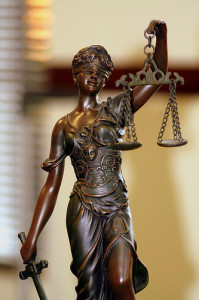 The Ball Law Center, P.A. was established in 2010 upon the objective of providing quality, legal representation with personal service at reasonable rates to every client. We concentrate our resources on a limited number of carefully selected cases, which allows us to devote our full personal attention to each and every client. Each client's legal matter is treated with care, respect and importance. In addition, although an attorney may be unavailable occasionally because of court appearances, legal proceedings, meetings and other commitments, diligent effort is made to return all telephone calls and emails within a reasonable time period.
We understand life can be complicated, especially when legal concerns arise. In those difficult situations, we seek to provide an honest case evaluation and a strategy for asserting your rights consistent with your defined objectives. We also appreciate both the simplicity and complexity of legal solutions. We search for alternative ways to resolve your legal problems. Whether your case can be resolved through simple negotiation or whether you need an experienced attorney to aggressively assert your rights in litigation, mediation, or arbitration, we strive to help people through their legal challenges.
At the Ball Law Center, we are committed to serving you and our community. If you need legal assistance, please contact the Ball Law Center today at (941) 740-2255 to schedule a confidential consultation with an attorney to discuss your legal rights and available options.
Experienced Attorney. Aggressive Advocacy. Reasonable Rates. Personal Service.