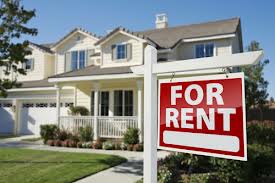 Generally, landlord and tenant relations are governed by both the lease agreement or rental contract and statutory law.
From the tenant who is past due on rent or violates certain rules and regulations to the landlord who fails to properly maintain the premises or to pay their mortgage or property taxes, the Ball Law Center is experienced in residential and commercial tenancies.
Attorney Lance Ball has successfully represented landlords and/or tenants in the following matters:
Commercial Tenancies
Residential Tenancies
Drafting and Reviewing Leases or Rental Agreements
Negotiating Leases or Rental Agreements
Counseling Landlord or Tenant about Rights and Responsibilities
Maintenance or Repair Obligations
Code Violations
Rules and Regulations Violations
Delinquent Rent
Lease Enforcement
Commercial Evictions
Residential Evictions
Eviction Defense
Disposition of Abandoned Personal Property
Mobile Home Park Tenancies
Subleases
Lease with Option to Purchase
If you are in need of legal assistance concerning a landlord tenant law matter, please contact Attorney Lance Ball today at (941) 740-2255 to schedule a confidential consultation, and become more knowledgeable about your legal rights and available options.