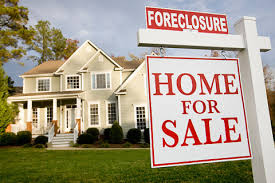 Generally, foreclosure is the legal process in Florida through which a lender, mortgage company or other secured lien holder sells an owner's real property in order to satisfy a debt or other legal obligation.
The protracted recession has spurred a significant increase in foreclosures. Many property owners have found themselves facing foreclosure through no fault of their own. Some have become unemployed through layoffs. Others have experienced increased monthly payments due to interest rate or assessment adjustments. Regardless of your situation, the Ball Law Center can help you defend against a foreclosure action. We can also guide you through alternatives to foreclosure, such as a short sale, loan modification, and/or deed in lieu of foreclosure.
In addition to defending against foreclosure cases, the Ball Law Center is experienced at prosecuting foreclosure actions. So, if you are a private investor, lender, or mortgage holder in need of assistance foreclosing upon a borrower, we can also help you.
Attorney Lance Ball is experienced in representing clients in foreclosure actions, including:
Mortgage Foreclosure Defense
Mortgage Foreclosure Prosecution
Foreclosure Mediation
Foreclosure Alternatives:

Loan Modifications
Short Sales
Deed in Lieu of Foreclosure

Home Affordable Modification Program
Home Affordable Refinance Program
Deficiency waivers
Loan workouts
Tenants affected by a landlord's foreclosure
Homeowner and Condominium Associations affected by an owner's foreclosure
Community Association Assessment Lien Foreclosures
Construction Claim of Lien Foreclosures
Third-Party Lienholders affected by Foreclosures
If you are in need of legal assistance concerning a foreclosure matter, please <contact> the Ball Law Center today at (941) 740-2255 to schedule a confidential consultation to discuss your options with a foreclosure attorney.